EXPRESSIVE EXTERIOR
Get ready for an appearance beaming with strength and energy. Characterised by the Vitara's bold styling, stealing the spotlight wherever you go. Defined by the Vitara's authentic design always on the lookout for on- and off-road discoveries. Charge your drive with a vigorous outer impression – and elevate your senses with the inner refinement of a full-grown SUV.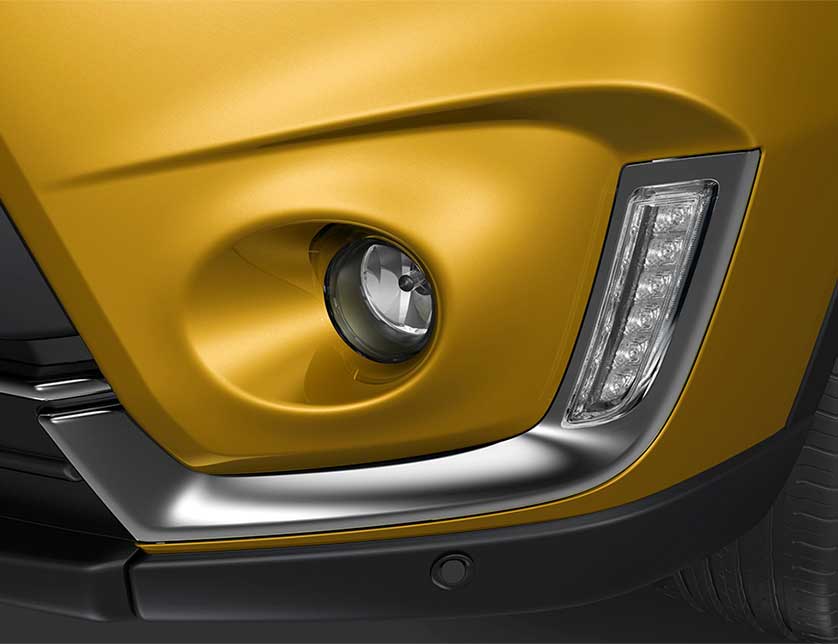 LED daytime running lamps and fog lamps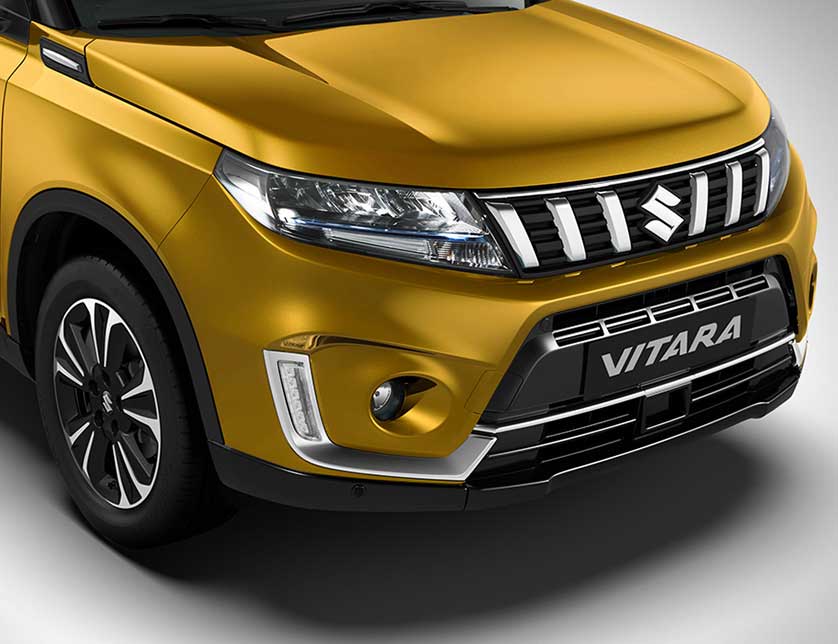 Suzuki's traditional SUV motifs
The essence of Suzuki's design, such as the bold 5-element grille, strong front bumper finished off with stylish chrome accents bring a sleek, modern look to the Vitara.
SUPERIOR INTERIOR
Getting into the Vitara is like entering a refined world full of high-quality materials. Offering a space where you find every button, switch and dial in its natural place. Enjoy an interior that you are never quite ready to leave.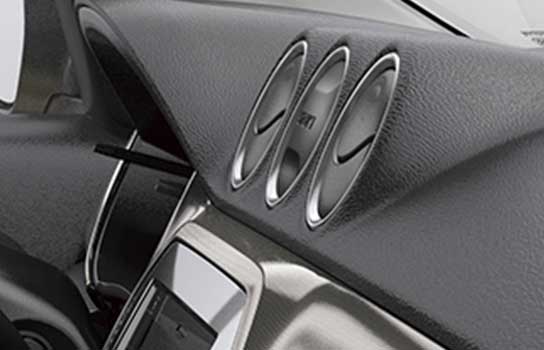 Soft pad instrument panel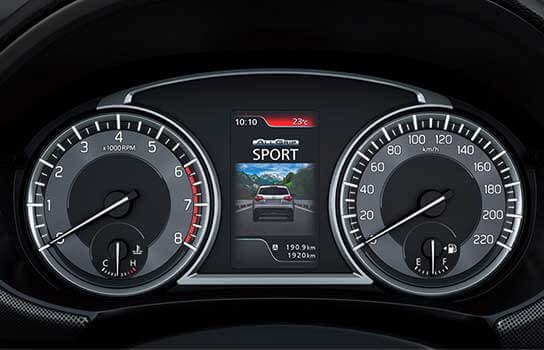 4.2" multi-information colour LCD display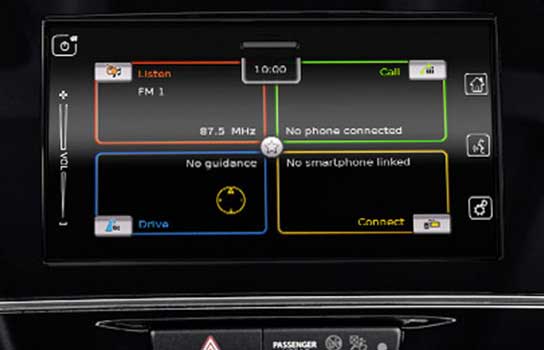 Smartphone Linckage Display Audio
VITARA
PERFORMANCE OF EVERY TERRAIN
A companion up for all endeavours: Befriend a multi-purpose performer embracing the most challenging surfaces and weather conditions. Powered by efficient strong hybrid system and 48V SHVS mild hybrid system. Equipped with ALLGRIP SELECT. Fuelled by the authentic Suzuki SUV-genes: effortless joy behind the wheel enhanced by maximum grip at all times.
The 1.5-litre engine delivers high fuel efficiency, low emissions, strong output and torquey performance. Excellent fuel efficiency is achieved through various features. Dual fuel injectors are placed close to the intake valves and the compression ratio is raised for efficient fuel combustion. Combustion temperatures are lowered and pumping loss is reduced by the exhaust gas recirculation (EGR) system. Roller rocker arms are adopted to suppress friction loss. In addition, intake and exhaust valve timing is optimised in the variable valve timing (VVT) system.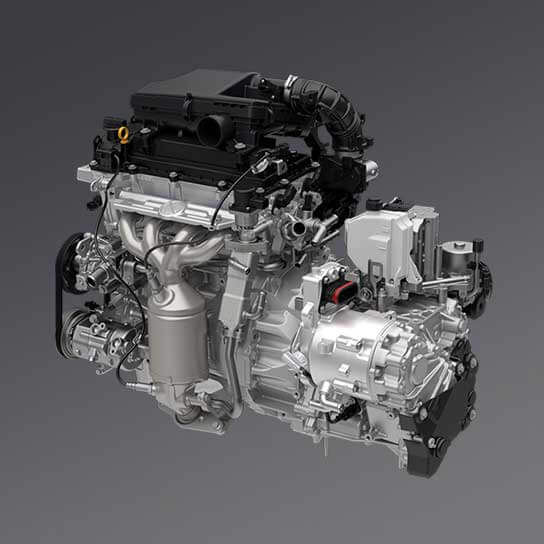 The 1.4 BOOSTERJET direct-injection turbo engine enhances the torqueful driving of the Vitara. The intercooled turbocharger forces pressurised air into the cylinders and enables the engine to maximise torque in the low engine rev range, even at 2,000rpm. The direct injection system further enhances fuel efficiency by optimising control of the amount, timing and pressure of injected fuel in direct fuel injection. In addition, fuel efficiency is also raised by electric intake variable valve timing (VVT), cooled exhaust gas recirculation (EGR) and higher compression ratio.