Ready to conquer the wild
Built to tackle the harshest weather and terrain, the Jimny goes where other vehicles fear to tread. Take on nature's challenges.
Unleash your spirit of adventure and get ready to explore.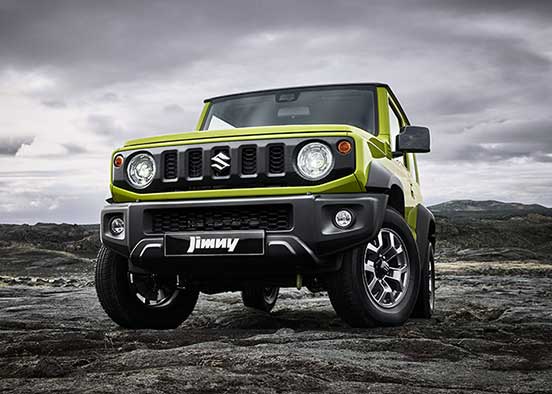 LED headlamps with washers
Take pride in the Jimny's heritage, symbolised by iconic round headlamps. Washers are standard for LED headlamps, allowing confident driving in mud, dirt or snow.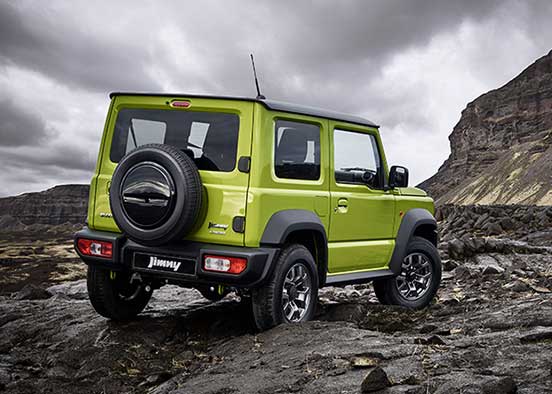 Optimised bumpers
All's clear for adventure, including angled bumper edges that increase clearance at the wheels for assured climbing over obstacles. Their moulded black material safeguards the body from stone chips and scratches.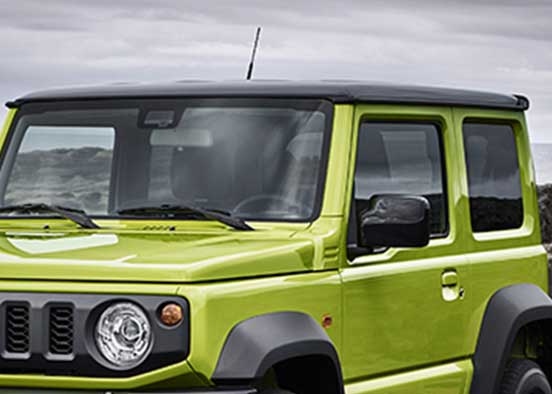 Practical drip rail
Let the Jimny take you on your all-weather adventures. The drip rail can keep your head dry and your spirits bright when entering and exiting by helping to prevent water from dripping off the roof.
Stay focused on what matters most
In the Jimny, there's little to distract you from driving.
Its stylish black interior is humble yet handsome, and controls are designed for quick and easy operation even when wearing gloves.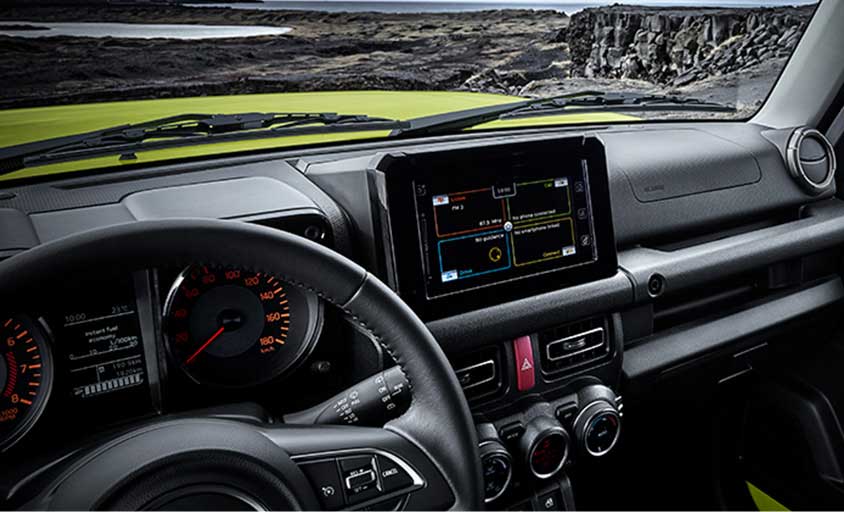 Pack your gear for adventure
Whether navigating the urban jungle or exploring off the beaten track, the Jimny offers ample space and practical storage to accommodate every need.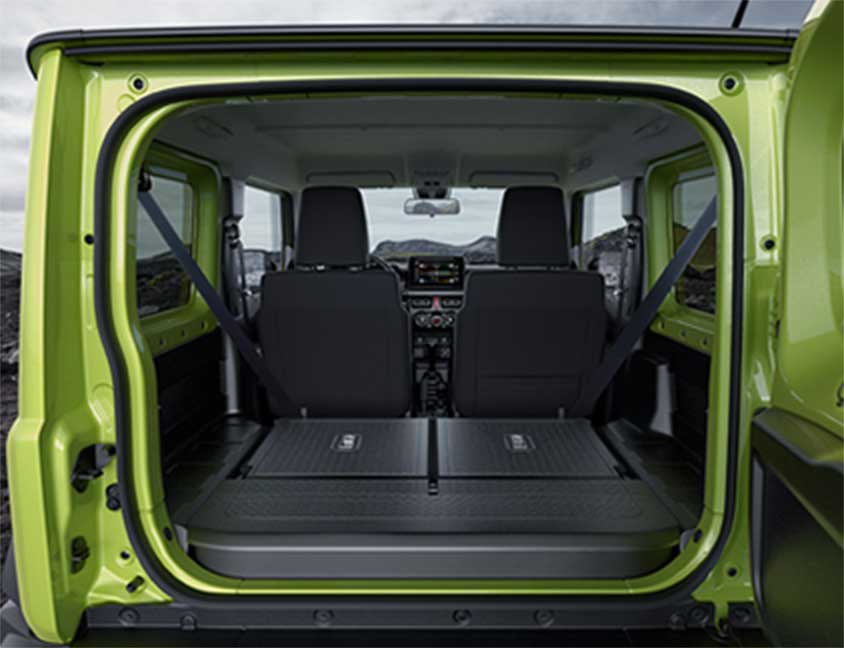 JIMNY
Depend on robust authenticity
Uncompromising features define the Jimny as a serious off-road machine.
A robust ladder frame, three ample body angles, 3-link rigid axle suspensions with coil springs and 4WD with a low-range transfer gear.
Equipped with a 1.5 litre engine, it takes you wherever you want to go with unrivalled agility and powerful torque when you need it most.
ts robust 1.5L engine generates strong torque throughout a wide rpm range for powerful off-road performance. Small and lightweight, it also delivers high fuel efficiency.