Distinctive Exterior Styling
An all-new exterior design featuring a taller and wider nose, a dynamic shoulder line, deeper curves, an aerodynamic body and refined chrome accents. The new Ertiga's exterior is elegant with a strong personality that clearly differentiates it from other MPVs.
Large Rear Combination Lamps
They features a distinct three-dimensional design that completments the large body with a long vertical LED light guides.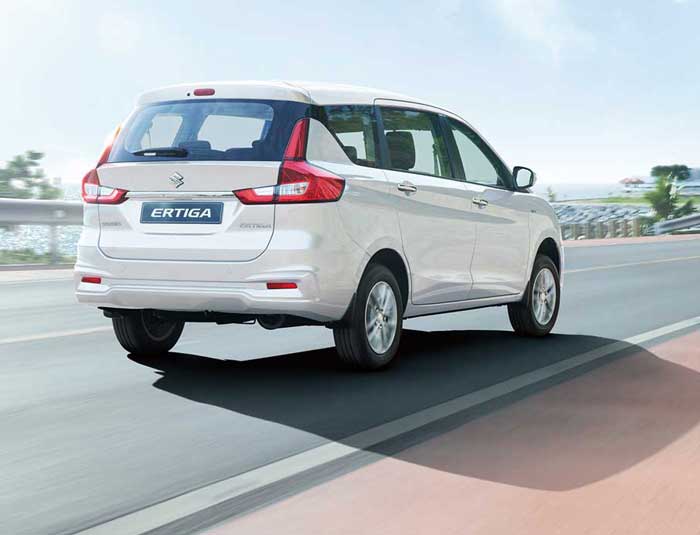 Comfort and elegance in a functional cabin
Welcome to a world where elegance meets utility and every inch of the space is designed to optimise the comfort and convenience of the driver, as well as the family members. With the contemporary interiors, technology to complement luxury and the accessories meant to enhance your experience, the Ertiga is a place where the world will look more beautiful.
Seating adapts to your needs
The flexible seating can easily be adjusted to comfortably accommodate friends, family and large amounts of luggage. When new needs arise, the Ertiga provides a practical solution.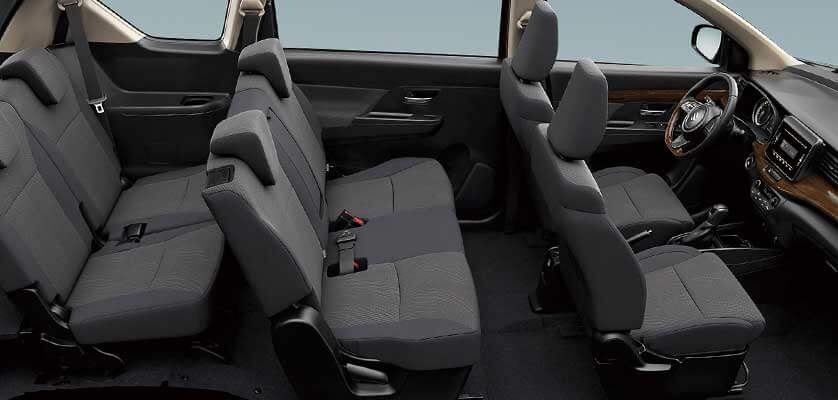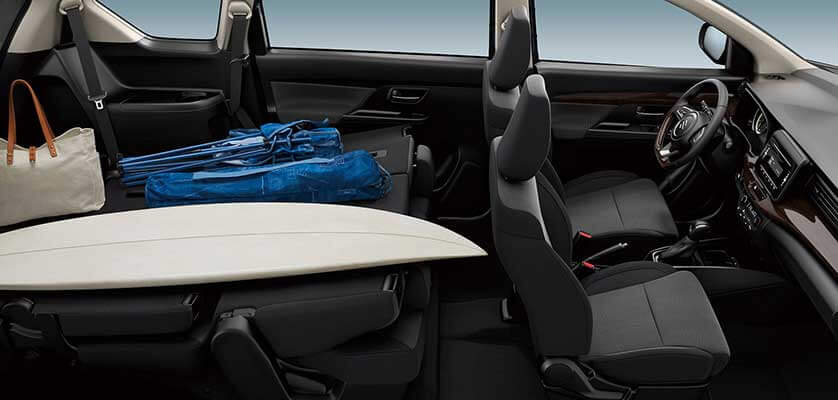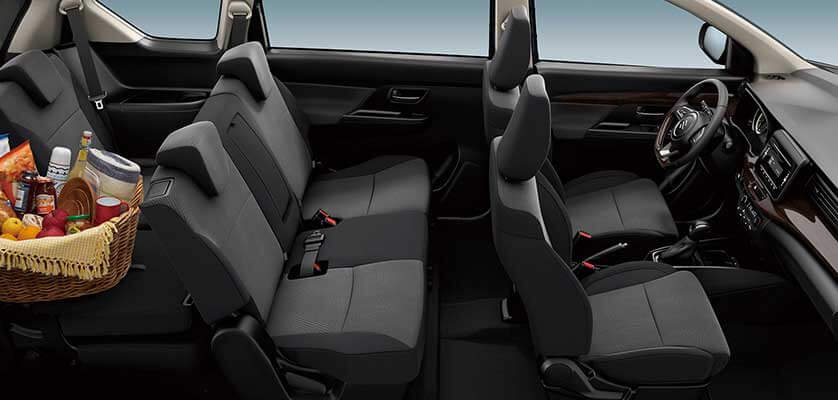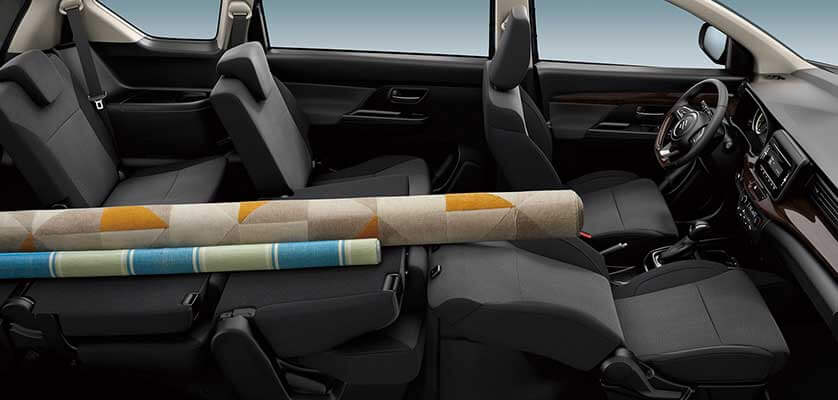 ERTIGA
Confident motoring. Responsive performance.
Enjoy smooth and powerful response, as well as high fuel efficiency – a pleasingly practical combination supported by a newly developed engine and transmission.
More powerful and efficient 1.5 petrol engine
Spirited response meets high fuel efficiency in a compact petrol engine producing impressive torque. Performance is smooth with minimal noise and vibration for a pleasingly quiet ride.