Designed to unleash desire
No one can contain the desire to own it. The authentic sedan styling, accentuated by its elegant lines and finely crafted chrome accents along its body, sets it a class apart. Its prominent front grille and bumpers, along with distinct LED headlamps make it the centre of attraction.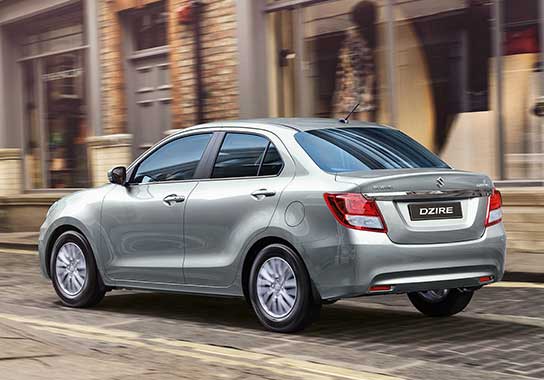 Space that indulges your desire
The moment you sit inside the Dzire is when an exceptional experience begins. The spacious interior in the front and rear ensures a relaxing drive for everyone as the car drives through the city. Also, amenities for the rear seats make the drive pleasant. The Dzire is the answer, for all your wants.
Smartphone Linkage Display Audio
For your entertainment, the Dzire comes with a highly advanced Smartphone Linkage Display Audio, which lets you stay connected to excitement at every moment. It works with Apple CarPlay for your iPhone, or Android Auto™ or MirrorLink™ for your compatible smartphone.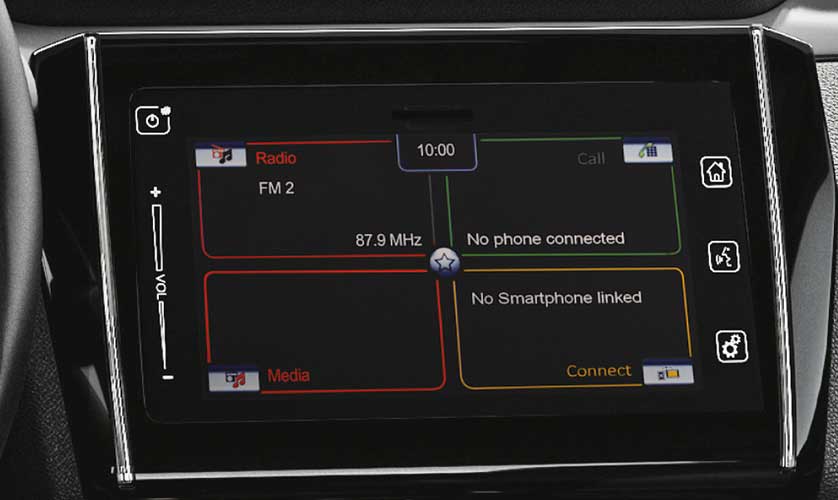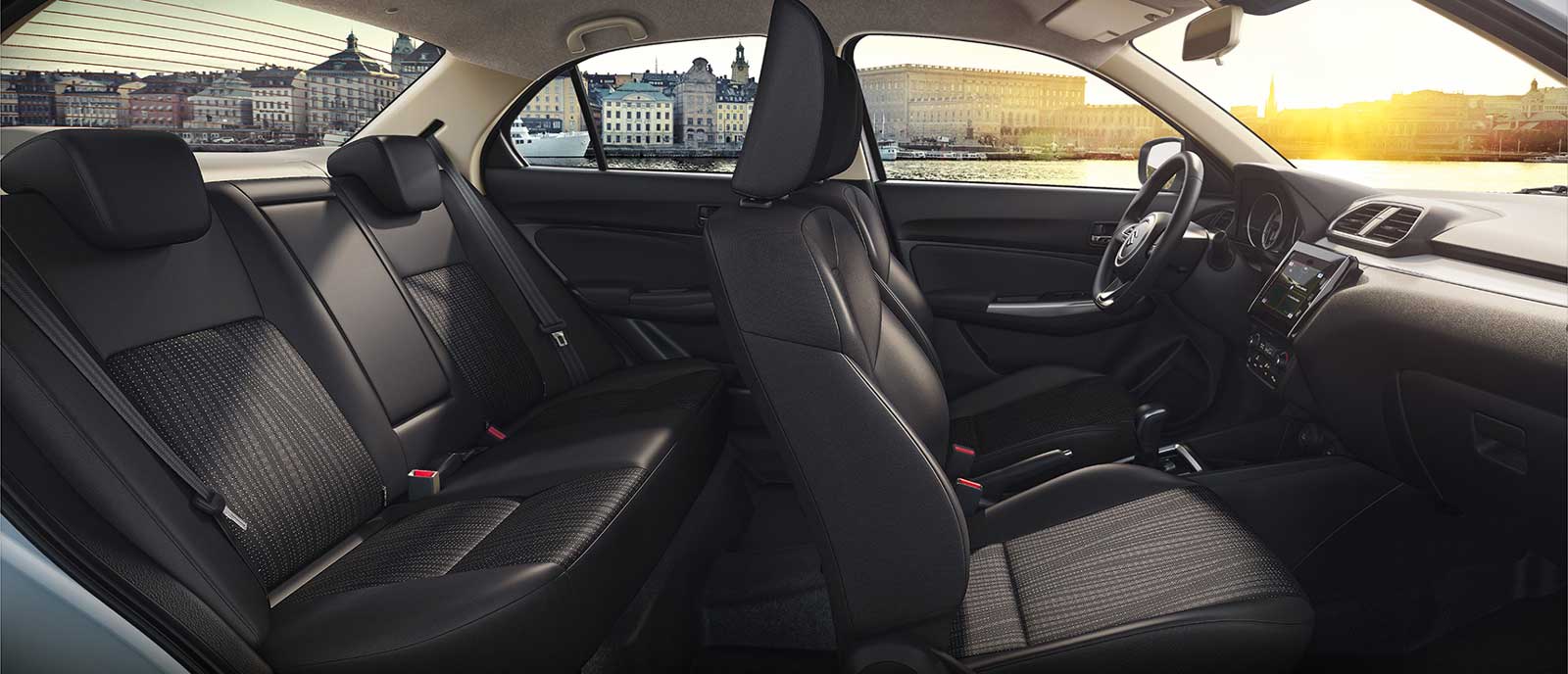 DZIRE
Everything you desire in a performance
The exceptional performance of the Dzire comes from the combination of its 1.2L engine and HEARTECT platform. Experience a drive that you can't get enough of.
A compact 1.2L VVT engine enables strong driving performance. The engine's high combustion efficiency and compression ratio, low friction and light weight, all add up to delight you with a fuel-efficient performance.
5-speed manual transmission
The 5-speed manual transmission offers an optimal gear ratio for the engine and drivetrain for the best balance of fuel efficiency and power performance.
The Auto Gear Shift is an automated manual transmission featuring an Intelligent Shift Control Actuator that automatically operates the shift and clutch.