Makes a Striking Impression
The Baleno has an expressive design that appeals to the urban-minded young. An elaborately crafted front grille with chrome accents lets you take every road head-on with confidence. The headlamps and rear lamps have a 3-point signature style that adds to the distinct persona of the car. Also, making it stand out as you take it for a spin is its coupe style body that slopes towards the rear.

Striking From Within
Inside the Baleno a premium experience awaits you. The styling complements your lifestyle and makes a sharp impression. Attention to every detail, with good quality materials and fine finishes adds a touch of class.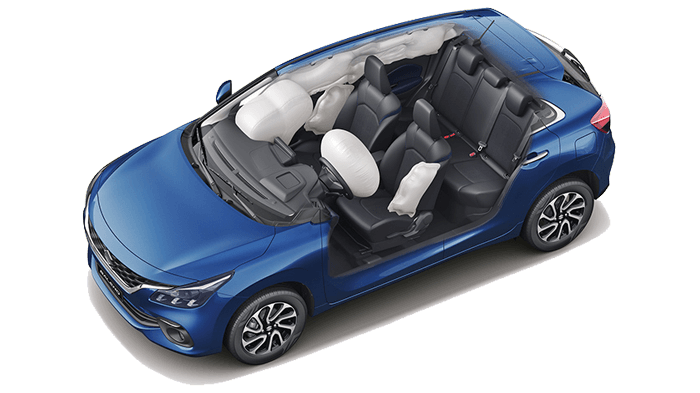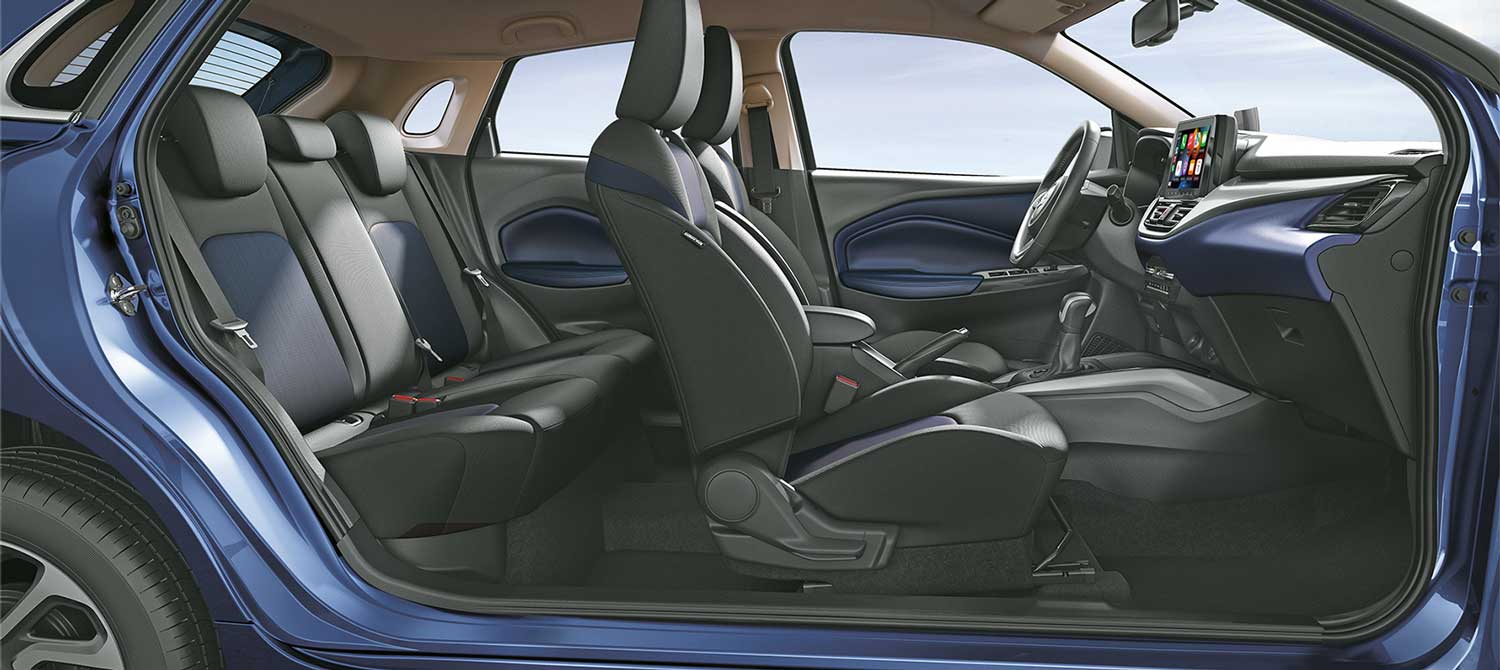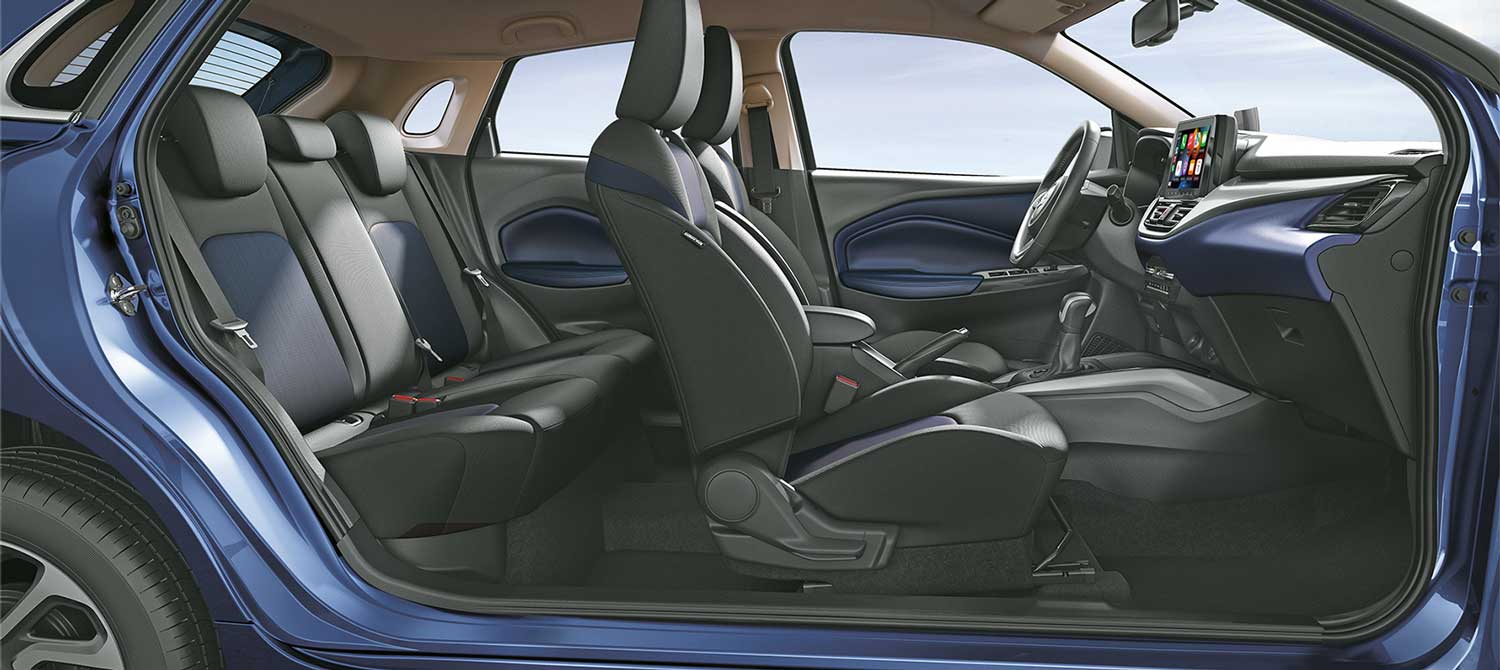 The Baleno is equipped to give you an excellent drive quality. It has a highly insulated cabin that provides you a quiet drive. A superior dynamic performance and high fuel-efficiency are a part of every drive.
Spirited response meets high fuel efficiency in a compact petrol engine producing impressive torque. Performance is smooth with minimal noise and vibration for a pleasant drive.