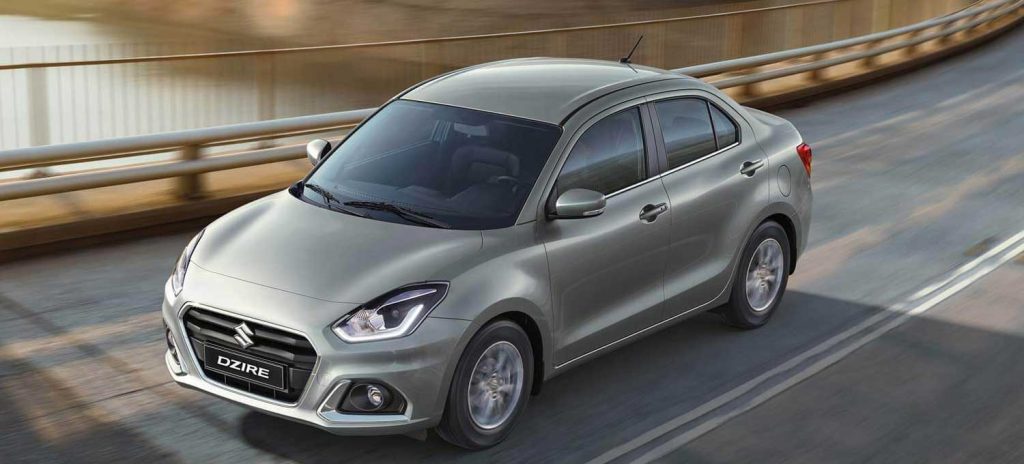 Introduction: In the world of compact sedans, the Suzuki Dzire stands out as a true gem, combining efficiency, style, and practicality in one elegant package. With its impressive features and reputation for reliability, the Dzire is a standout choice for individuals and families alike. In this blog post, we will explore the key reasons why the Suzuki Dzire deserves your attention and how it can enhance your driving experience.
Fuel Efficiency: When it comes to everyday commuting and long drives, fuel efficiency is a top priority for many car buyers. The Suzuki Dzire excels in this aspect, offering exceptional mileage that will save you both time and money at the gas station. Equipped with Suzuki's cutting-edge technology, the Dzire optimizes fuel consumption without compromising on performance, making it an eco-friendly and cost-effective choice.

Stylish Exterior: The Dzire effortlessly blends elegance and modernity with its sleek and aerodynamic design. Its striking lines, bold front grille, and stylish alloy wheels make it an eye-catching presence on the road. Whether you're cruising through city streets or embarking on a road trip, the Dzire is sure to turn heads wherever you go.

Spacious and Comfortable Interior: Step inside the Suzuki Dzire, and you'll be welcomed by a spacious and thoughtfully designed interior. Despite its compact size, the Dzire surprises with ample legroom and headspace for both the driver and passengers. The seats are comfortable, providing excellent support even during long journeys. With smart storage solutions and a generous trunk space, the Dzire offers convenience and versatility for all your cargo needs.

Advanced Safety Features: Suzuki takes your safety seriously, and the Dzire is no exception. Packed with advanced safety features, including ABS with EBD, dual front airbags, rear parking sensors, and more, the Dzire ensures that you and your passengers are protected at all times. Drive with confidence, knowing that Suzuki has prioritized your safety in every aspect of the Dzire's design.

Exceptional Performance: Under the hood, the Dzire boasts a powerful and efficient engine that delivers a smooth and responsive driving experience. Whether you're navigating through city traffic or enjoying open highways, the Dzire's agile handling and precise steering make every journey enjoyable. It strikes a perfect balance between comfort and performance, ensuring a dynamic and engaging ride every time you get behind the wheel.

Conclusion: The Suzuki Dzire is a compact sedan that checks all the boxes for efficiency, style, and practicality. From its fuel efficiency and stylish exterior to its spacious interior and advanced safety features, the Dzire offers everything you need for a comfortable and enjoyable driving experience. Whether you're a busy professional, a small family, or someone who simply appreciates the combination of efficiency and style, the Suzuki Dzire is undoubtedly worth considering. Embrace the efficiency and style of the Suzuki Dzire and elevate your driving experience to new heights.